"You are defined by what you do next, not what you left behind.."
– Priyanka Chopra
Priyanka Chopra Jonas has had a whirlwind journey from being the No.1 Bollywood actress to now being recognised globally.

At 18, she won Miss World.
At 20, she starred in her first-ever Bollywood movie.
At 30, she released her first single, In My City.
At 33, she had her own production house, Purple Pebble and was launched globally with Quantico.
At 38, she is one of the brand ambassadors of the Victoria Secret Collective.
Her career path exhibits passion and ambition. That's what Priyanka Chopra is all about.
In today's blog, we lay out the gorgeous conversation we had with the one and only Priyanka Chopra, where we talked about the secret to her magnetism, purpose in life, success, discipline, and mental health.
There is a lot to learn from a person as successful and disciplined as her and hopefully, the readers of this blog will take away something from it.
LIFE IS ALL ABOUT RISK
When asked about what is the secret to her magnetism, Priyanka said " I was not born with it. I think it is called confidence and I feel confidence is something you can teach yourself. It is something that I learned from my mother. She showed me that it doesn't matter what your circumstances are, it matters how large your dreams are."
Priyanka's core today has been her sense of ambition. "My ambition gives me purpose and I think purpose is very important in life. My purpose is the pursuit of excellence in anything I do."
When asked about her death wish, the Quantico star says "I want to leave a legacy behind. I want people to say that I made a dent in my art". It's clearly evident that she's been on a path to create a legacy from day one. Indian masses look up to her not as a mere actor, but as the woman who broke boundaries, making her country proud each day.
Priyanka believes that life is all about taking risks, just like the way she did by entering the Miss World pageant despite coming from a family of doctors. She made it and since then, there was no going back.
Priyanka was born in Jamshedpur and raised in Bareilly. She says "if I can have aspirations to achieve a lot in life, so can anyone as long as you have the perseverance to go there."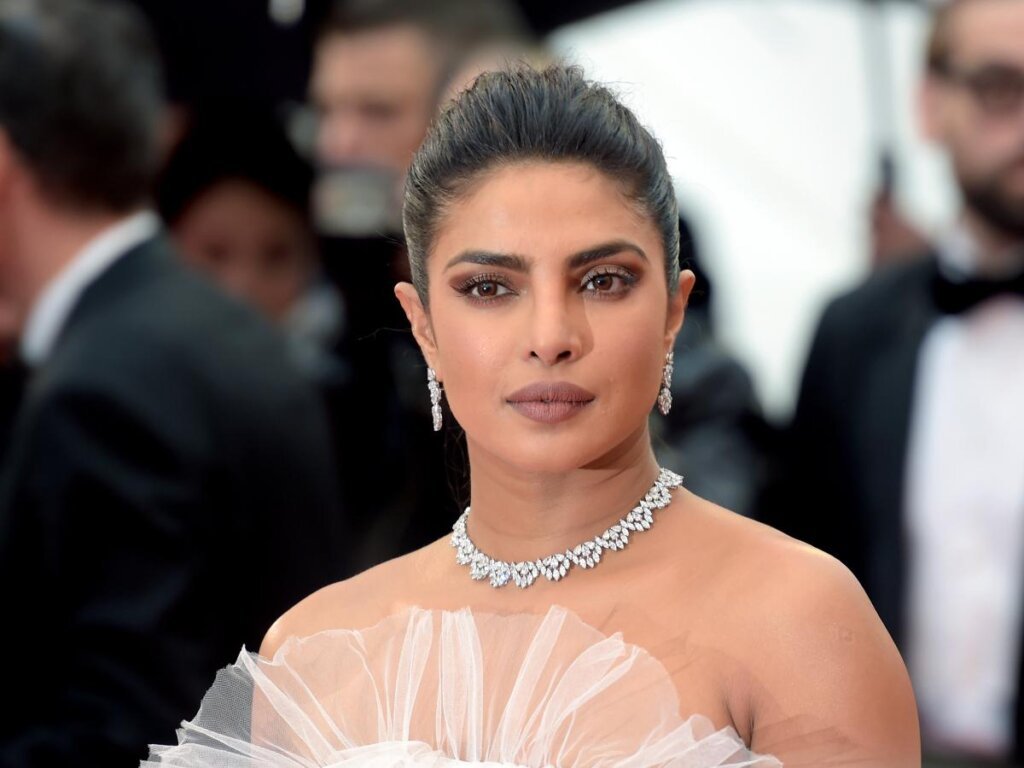 HER PERCEPTION OF BOLLYWOOD
Ranveer asks her "what perception did you have about Bollywood when you started and how it has changed?"
Priyanka recounts her journey, "I started from winning Miss India at age 17 and then went on to become Miss World in 2000. My perception of acting in the Indian cinema at that time was all about wearing beautiful clothes, getting hair and make-up done, saying lines as an actor, etc. It was a huge thing for me as no one in my family had ever even been to Bombay and here I was, starring in films of the mainstream Hindi Film Industry. My father was a musician and performed on stage but solely out of love for it, never as a profession."
She recollects her first film, Andaaz with Akshay Kumar in 2003. "There was a dance scene to be shot on the beach in South Africa. Even after over 40 takes, I couldn't manage to perform well. That's when my choreographer threw the mic out of anger and said that just because you're Miss World, you think you can become an actress? Go first learn how to dance and then come back and perform." Priyanka laughs and says, luckily her co-star Akshay Kumar's wife went into labor at that time so the movie date was rescheduled.
On coming back to India she joined Pandit Veerukrishnan, an Indian Kathak dancer and film actor's dance class. This is where her perseverance comes into play.
She says "I trained for 6 hours daily and when the next schedule came along, I knew so much more than the previous time. That was the day I realised that there is something about knowledge. Even if you don't know something, that's okay, but you need to learn it. If you prepare, you have the ability to be better than everyone else."
Ranveer agrees by saying that she likes to LEVEL UP at whatever she does. Priyanka agrees and says "I always like to be prepared whether it's a red carpet or an interview like this!"
She admires Ronnie Screwala and Sid Roy Kapoor, the producers of 'The Sky Is Pink.' That's how she prepared herself to be a film producer. She's done about 6 films with them and those were the defining films of her career – Barfi, Fashion. She's new as a producer but she can learn from them.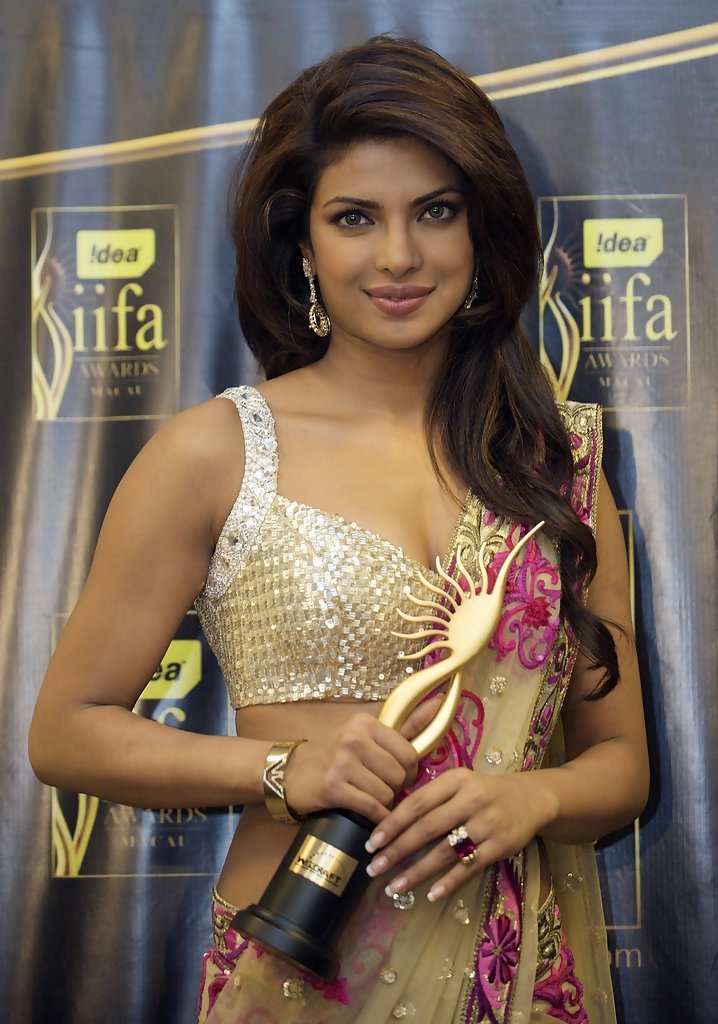 PRIYANKA CHOPRA ON LOVE AND RELATIONSHIPS
Ranveer says that the film, Sky is Pink, portrays the real trajectory of a relationship which brings them to Priyanka's learnings from all the relationships in her life.
She says that honesty is very important whether it's with family, friends or with romantic partners. According to her, the healthiest relationships are when you can confidently tell your partner about what's going wrong.
The people behind Priyanka's inspiration are her parents. She says "The beauty of their relationship was that it was a relationship of equals. Even though my parents had separate responsibilities, they always gave each other respect for each other's opinions. I was raised in an environment where my mom's opinion was as valued as my dad's. Decisions were also taken together, there was never one person's monopoly. That's an extremely healthy marriage."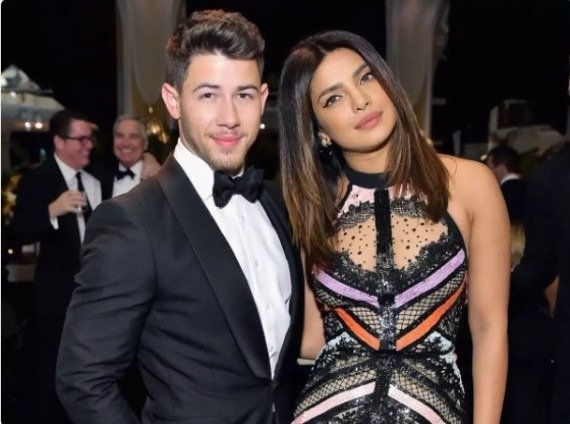 HER WORK ETHIC AND DETERMINATION

Ranveer emphasizes her being a daughter of a physician in the Indian Army, a job that comes with a lot of discipline. Has that same discipline trickled down into your personality as well?
Yes, she says "People often confuse being disciplined as being punctual. It's not the same. Discipline is being prepared, riyaaz (systematic practice of music, dance or any other art form usually under the guidance of a teacher or preceptor), training, learning. It's knowing that if I'm given a job, I'll give my 120% to it or else I won't do it. In the military, even one mistake can cause a big, butterfly effect." That's how she learned discipline from her parents.

Ranveer gives Priyanka an outsider's perspective on how good she is at her work. "When you're constantly hustling, you don't realize how good you are, after every victory, you go on to your next project." He asks whether she's conscious about it, suppose she has a super hit film, Priyanka doesn't celebrate a win for too long, she's eager to know what's next. She agrees by saying "a person is defined by what they'll do next, not what they've done in the past." Her versatility is evident with how she tries new roles and never sticks to one genre.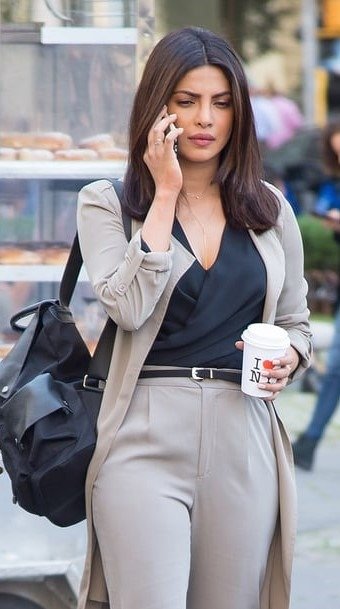 Ranveer's inflection on how the podcast was for him/his learnings. "I've seen a lot of interviews of Priyanka Chopra while growing up, and had the biggest crush on her. This episode of The Ranveer Show was one where I've seen her open up on topics she hasn't really even spoken about before. I learned that ambition without purpose is like your life without a soul. Have so much respect for this gorgeous personality."
Watch Next:
Ayushmann Khurrana's Life Hacks on Confidence, Spirituality & Fitness
Read Next:
Farhan Akhtar's ULTIMATE Warrior Mindset, Creativity & Fitness