BeerBicpes a.k.a. Ranveer Allahbadia is an entrepreneur, YouTuber, Podcaster, and content creator. My life mantra is to explore the unexplored. But how did this journey start? From being an average engineering student to having around 12Million+ followers across 7 YouTube channels and 3 successful start-ups. This is my journey.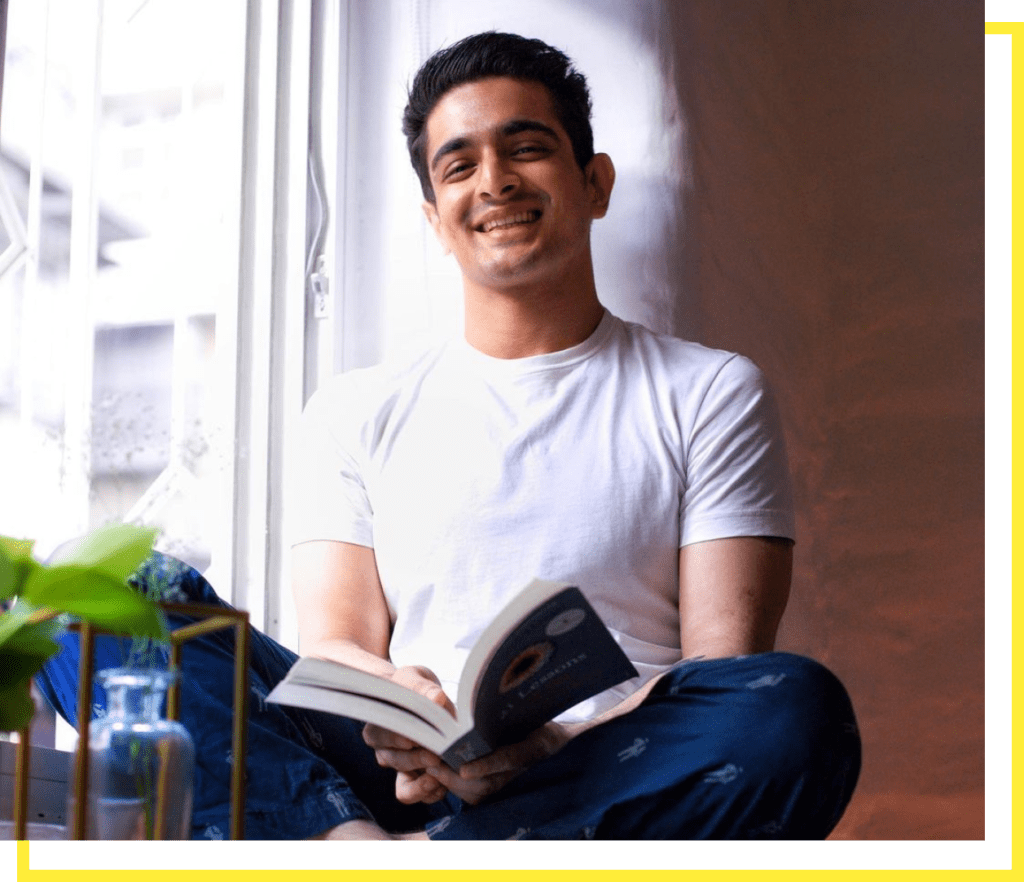 I come from a family of doctors. But I knew I didn't want to be a doctor so engineering was my next best option. I got into an engineering college. I had gotten into fitness by then. I was a buff guy, for which I was looked down upon by all the teachers. I was going through a breakup at that stage and had developed the habit of partying every day. After the results came out I told my mom I had failed in one subject. She was not that mad at me but I had realized I needed to turn my life around. After that, I worked hard. Got my grades up eventually. I did a few internships along the way. During internships only I realized I wanted to do something of my own. So after engineering, I planned to start with a fitness app.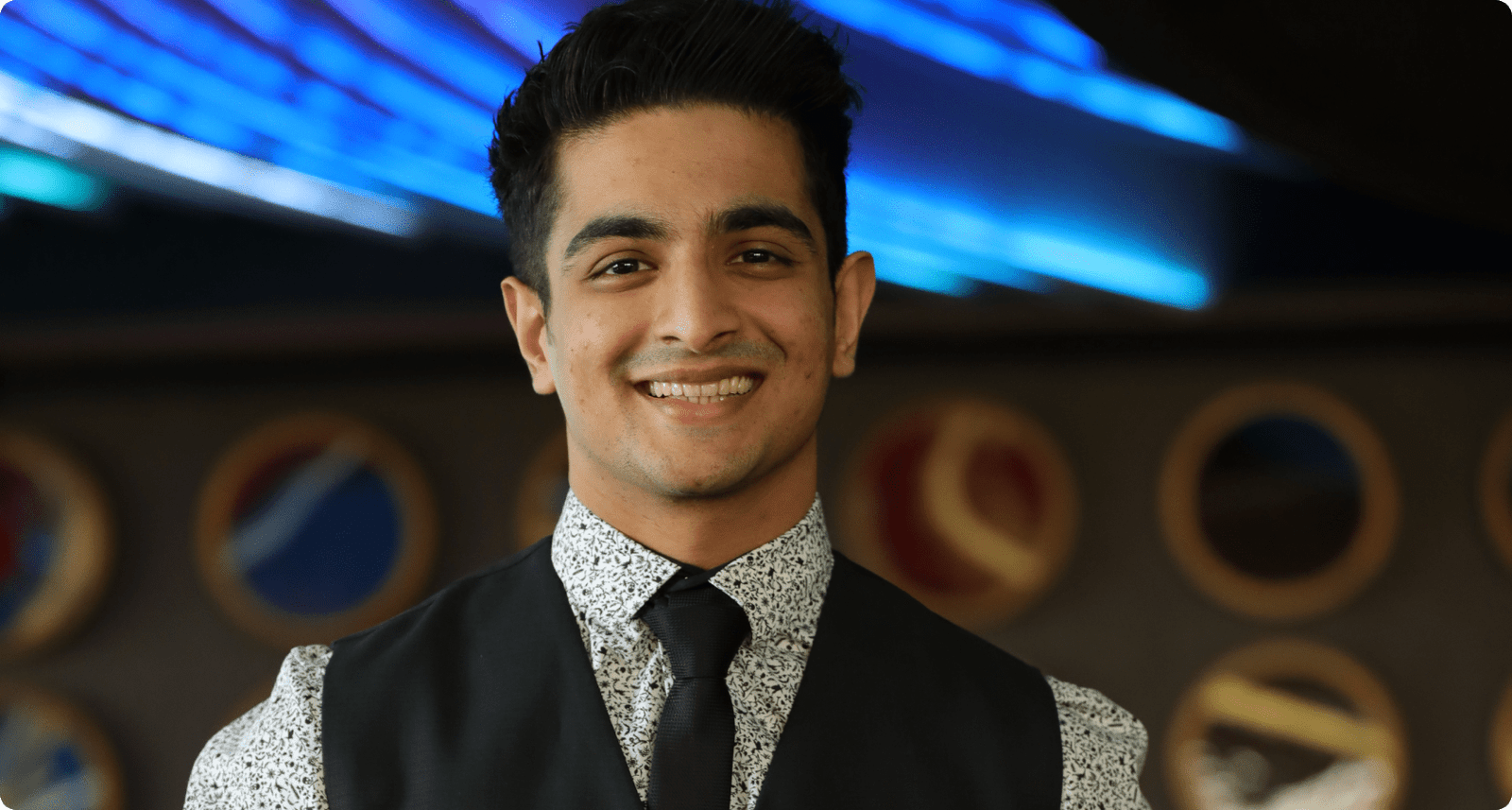 As a kid, I was super notorious and a confident child. I used to take part in various competitions. But during my teenage, I was bullied a lot and ended up losing that confidence. I was overweight. When you enter your teenage years you face a lot of insecurities. But as you start growing up you start leaving those insecurities behind. You make peace with who you are.  And my mum was the source of my confidence. She encouraged me every time. It was because of her that I got into judo during my school day. Practising Judo really helped me ground myself. I went forwards to winning a few competitions as well. Since schooling, I had a knack for editing but I never thought it would turn out to be my career moving forward.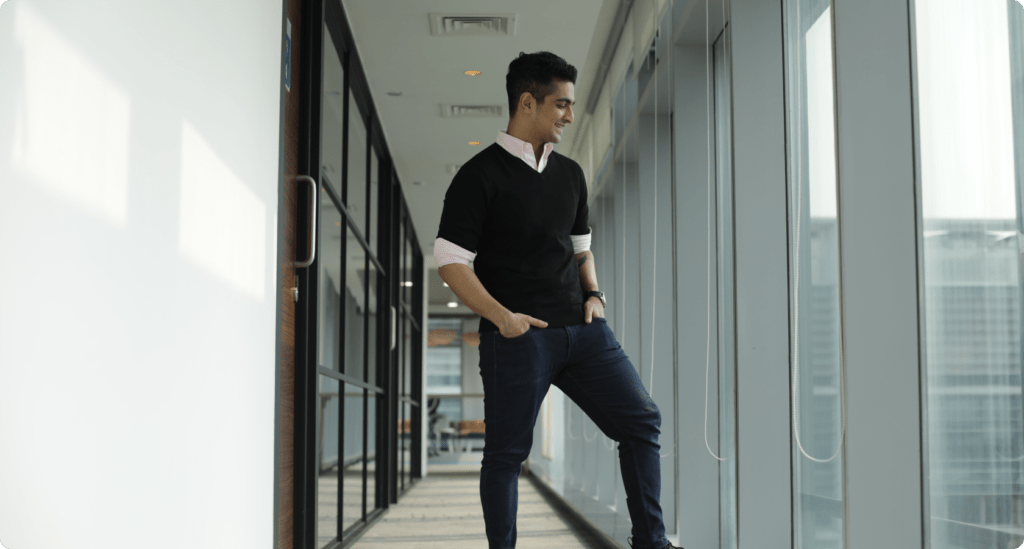 Start Of BeerBiceps
To promote that I was suggested to start promoting it, wherein YouTube happened. BeerBiceps channel started with fitness and cooking. After that, we got into self-development, and styling as well. After working for a year or two I re-connected with Viraj who was my junior in college and currently my co-founder at Monk Entertainment.
Monk- Entertainment
Viraj started managing me and soon we realized the gap between the budding influencers and the brands. So to build this gap we started a talent-managing company called Monk- Entertainment. We started our journey in the basement of my building. We got some amazing brands and creators on board. A team of 3-4 young engineers started growing and now the team of Monk-Entertainment is of around 200+team members.
Start of Podcasting
After that, the journey of podcasting started somewhere around the year 2019. We started getting in touch with other YouTubers and a few Bollywood Celebrities. Getting Priyanka Chopra was our biggest achievement. After that, we have just grown. We got celebrities like Aayushmann Khuranna, Siddarth Roy Kapur, and Saif Ali Khan to name a few. We even got Arnold Schwarzenegger on the show. From there we have just grown and have recorded around 200+ Podcasts on the English Channel and 100+ on the Hindi channel as of February 2023. There have been a few downs as well. When the lockdown hit I didn't know what was going to happen as podcasting has a whole setup plus required meeting people. But with time things started falling into place and we started with the podcast on Zoom calls. We have hosted guests from various different genres ranging from defense, historians, spiritual leaders, and Bollywood stars.
A few of our well-known guests are Jay Shetty, Gaur Gopal Das, Arnold Schwarzenegger, Sourav Ganguly, Rohit Shetty, Priyanka Chopra, G.D. Bakshi, Amish Tripathi, etc. I started with 2 more businesses- Big BrainCo. and Level Supermind.
I am exploring, learning, and growing every day. Throughout my journey of 7 years and more, I have learned one thing – No matter where you are, or what you do, always keep striving for more. And withstanding that, I am presenting another piece of my heart to y'all – The Beerbiceps Website. With content created and curated by me personally, I present to you, a compilation of Blogs, Vlogs, YouTube videos, Podcasts, and much more. This website will have everything you want to know about your very own – Beerbiceps a.k.a Ranveer Allahbadia.