Smriti Zubin Irani is one of the most inspiring personalities in our nation. She is an Indian politician and former actress, serving as the Minister of Women and Child Development since 2019 and Minister of Minority Affairs since 2022. As a well-known household name 'Tulsi' during her media career, she has also made a mark in her political career.
This was one of the most special podcasts that I have recorded because Smriti Irani, along with being a great politician, is also acquainted with the world of media, which made it easy for me to connect with her. I hope you will find this episode as exhilarating as I have. Please feel free to tell us your opinions in the comments!
Happy Reading!
Her Journey
"I was born in the national capital. When I was born, my parents only had 150 rupees. Their first housing quarter was a room on top of a cow shed. So the journey from there to here would not have been possible if I wasn't blessed."
"I never had political ambition. My ambition was to be the best at anything that I did. When my acting career started, I was married and had no money. I had made a down payment for a house. I remember someone offering me an ad for pan masala; they offered the same money I needed to buy that house, but I turned that offer down. People did say that I had gone mad, but I didn't want any association with such brands."
Education Policy
"We need to have a curriculum framework. Our education policy has not changed for four decades. The curriculum can't change until you change the policy. I tried to connect with students online and even wrote letters to ministers asking for suggestions. Then we made the changes and implemented them in 2020."
"It doesn't matter which community I belong to; it's how well I serve the interests of all the people. It is important to say we are all equal. Congress party made a Muslim reservation which is not constitutionally valid. But when we go to correct this, Congress says that the BJP is against Muslims."
Parenting
"I am a kid from a broken home. My greatest lesson from that was that I would fight death to protect my kids. I think the best feeling in this world is when you have a kid. And I expect nothing because if my kid walks away from me, that is fine. After all, they have been through too much, so I can let them go."
Becoming A Politician
"I wanted to change policies, so I became a politician. I was an ambassador of WHO in India. I was the ambassador who introduced ORS in India. I was 23 at that time. And one of the politicians in Maharashtra said, you can do all of this, but if you want a systematic change, you should become a politician. And work hard enough to become a politician who can write policy. What he said made a lot of sense."
"You need to be conscientious in all aspects to make a policy. As a politician or policymaker, you have to think through all of the layers. So you must be sure why you want to become a politician."
"The biggest skill set for a politician is being passionate about the country. You can't be a people pleaser. A good leader will take you where you have to be. You have to say no when you have to."
Meditation
"It is a misconception that you aren't lonely. You can be surrounded by a crowd of people you love and still be lonely."
"I am hyper, so I can't sit in a meditation exactly, but I know when to sit in that calmness. My entire life has been a conversation with my god. My first and last thought of the day is telling God: 'Thank you' Some parts of the day would be bad, and some would be good, but I am just grateful to be alive. I have had a life full of opportunities and challenges."
Her Learnings
"The best thing that I have learned is to adjust to losses. I have learned detachment. I walked away from a media career when I was at my peak. So I know when to walk out. I think I am lucky."
'There were a few instances in my life has taught me a lot. One was someone who loved me, helped me understand life, and helped me learn to give passed away when I was 13. Second I remember a humiliation when I walked in fever to the studio only to be told how horrid and acted I was, and while going home, I was scared because I did not know what I would do. Third I remember having my first child, I used to go by auto, and I was alone as my husband had found a job overseas, and I had to go to work in 2 days. And the last thing I know, everything is temporary."
Thank You!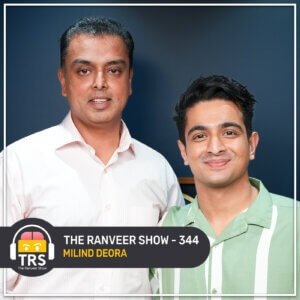 Table of Contents Milind Deora is an Indian politician and former Union Minister of State for Communications, Information Technology, and Shipping. He was one of
Read More »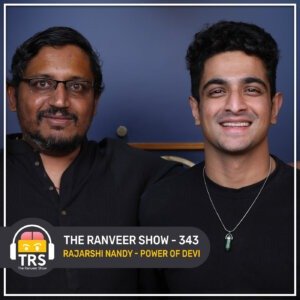 Table of Contents Shri Rajarshi Nandy is a Sadhaka and an adherent of the Sanatan Dharma. Rajarshi sir is a technical writer by profession, an
Read More »