Sunny Leone is a well-known actress, model, and former adult film star. She has appeared on several mainstream TV shows, such as Bigg Boss (as a contestant) and Splitsvilla (as a host).
 In this conversation, Sunny Leone shares the learnings from her incredible journey and how she redefined her life from scratch. She talks about the Changes after becoming a Parent, Behind-the-scenes learnings, the Best and worst parts of her adult film career, the Bigg Boss phase, & much more.
Motherhood
"I love my life. I have a great family, my career is promising, and everyone is healthy. I love Mumbai, and it has become my home. I don't want to go back. I feel happier and safer in Mumbai."
"I am learning everything can change. Having three children is challenging, so I learn new things daily. They are changing, so I am changing with them. One thing that I am learning from them is to be patient."
"As a parent, you change. Each of my kids is different, so everyone reacts differently to learning and discipline. Every human being and every child is different. How you change in your career depends on your parenting style. My way of parenting is structured, and everything is scheduled. I make sure to make time for them. And I know when I need to end my work, and they understand when I am working. Having an open conversation with them is important. I feel psychologically and emotionally kids can thrive in a structured home."
Working in US
"The work culture in the US is more white and black. Here, it is grey. When you are working in the US, it is a simple structure when you go to work, get your work done, and go home. In India, I had to learn the hard way that I could put across my opinion. We need to find common ground and not argue. Here, a lot of business is about emotions. India is one of the emerging markets in the world."
Communication Skills
"I have done many interviews. A lot of my communication skills improved there. When I was working in adult movies, I used to do a lot of interviews, and I made a few mistakes at that time. But now things have changed."
Her Journey
"I don't look at my career. I need to harp on the harsh reality. When you are an influencer, you have to be consistent. And that is how you grow your followers, and they will stay with you. That will grow as you grow in your business. I had to learn how to edit photos, so I learned everything. I even learned marketing. I was nineteen at the time, and I had no money."
"I worked with the best of the best companies when I was working in the Adult film industry. The idea of having a business and being street-smart helped me. I stuck to it, and I was consistent. I used to read every contract and make sure to make changes. I made sure I wasn't taken advantage of. I was at a slower phase, or maybe I wasn't ready to take a particular step, and maybe that's what I was back when compared to my peers."
Being In Bigg Boss
"My goal was to just stay inside. I had no formula in my head, and I am not a person who fights with people. The creators of the show just wanted me to be there, and that was my thinking as well. It messes with you. It is a psychological game. You lose your sense of time. The day just passes by. Sometimes you forget that a camera even exists. For me, there wasn't any support outside of that time."
On Dating
"I was single for only a short period. I don't understand the philosophy of not wanting to date or be with somebody if you meet someone because of your career. Career and relationships are different."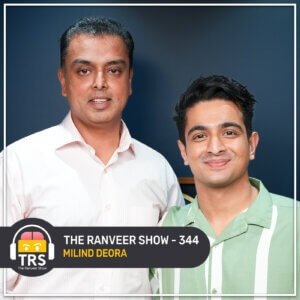 Table of Contents Milind Deora is an Indian politician and former Union Minister of State for Communications, Information Technology, and Shipping. He was one of
Read More »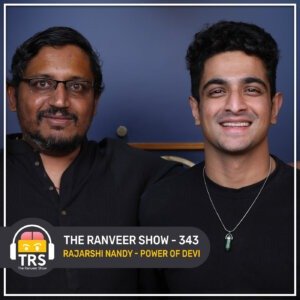 Table of Contents Shri Rajarshi Nandy is a Sadhaka and an adherent of the Sanatan Dharma. Rajarshi sir is a technical writer by profession, an
Read More »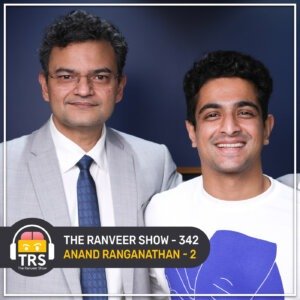 Table of Contents After an enriching conversation with Dr. Anand Ranganathan on TRS 342, I'm excited to share the key takeaways from our discussion. Dr.
Read More »