We are pleased to welcome one of the most prestigious personalities of the Government of India, Dr. Subrahmanyam Jaishankar. He is an Indian diplomat and politician, serving as the Minister of External Affairs of the Government of India. 
In this conversation, Dr. Subrahmanyam Jaishankar talked about topics closely related to Geopolitics. He shares his experience of working with Prime Minister Narendra Modi and what are the challenges he has to face as the Minister of External Affairs. He further discusses the Role of Artificial Intelligence and Quantum Computing in the field of Geopolitics and put light on the situation of Brain Drain in the Country.
Dr. S.Jaishankar is one of the most requested guests on The Ranveer Show. It was my m20s dreams to have him on the show. I was nervous, but he made me feel extremely comfortable.
I hope you enjoy reading this one!
His Journey
"Nowadays, people are more interested in Foreign Politics. In a way, it is natural for me. When we get up, the first thing we do is reach out to our phone. It has connected us to the world."
"I am a trained diplomat. My general SOP is to play it cool. Partly I have transitioned to be a political face. I have been a diplomat for 45 years. I am nice to people who are nice to me. But if people push me, I think it is natural to push back. And in the last one or two years, I have been pushed."
Role Of Sixth Sense
"I spend much time reading people and understanding their mind games. So you have to see patterns in other people, just like in sports. I am competitive. So if you are a competitive person all the time, your sixth sense is working. With time you know what people will ask you before they ask when you have been doing this for so long."
Current Challenges
"The world is a tough place. We barely came out of covid and had the Ukraine conflict and the consequence that came out of it inflation, food, and energy. If we hadn't handled it well, it would have hit our pockets. Everything is coming to me at the same time. There are health issues, border issues, and a few old problems. At the same time, we are growing. In my mind, it is all about solving problems at an individual level."
"The young people need to know it is all about making India. Our infrastructure needs to be strong for people to set up work here. At the end of the day, it is about creating new job opportunities. Our job is to market India. To make India a magnet for people to do business with us."
Diplomats
"Diplomacy is an art of detail. There are a lot of nuances like body language, dressing, how you hold your hand, etc. It depends on the person and national relationship. It depends on the situation of how we react with other diplomats."
Outlook on His Profession
"At times, things get under my skin. When you don't get respect or people ambush you, I do get mad. The feeling of being born for this grew on me with time. I studied International relations which are not usual for diplomats. I am the second foreign minister who has been a diplomat. My studies, first profession, and current responsibilities have always been international. I came from a family that spent time internationally. I liked reading and eating internationally. So maybe I was bound to do this."
Reverse Brain Drain
"The world is like a membrane, and people will come and go. Some people work abroad and then come to India. But nowadays, people don't commit to one job for a lifetime. People, jobs, mobilization, and the global economy is changing. So we will see a lot of up and down movement."
"Now it is not like people run to Silicon Valley. Some people even come back. Now Apple has come to India. It wouldn't have happened ten years ago."
Message to The Youth
"Have self-belief. The kind of opportunities and possibilities of this era is different. We need to look at the big choice we make and the national and personal choices we make. The world is waiting for people who are in their 20s."
Thank You!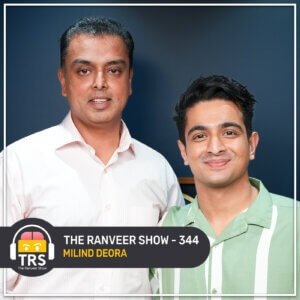 Table of Contents Milind Deora is an Indian politician and former Union Minister of State for Communications, Information Technology, and Shipping. He was one of
Read More »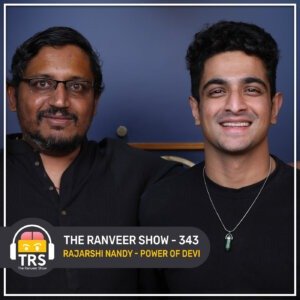 Table of Contents Shri Rajarshi Nandy is a Sadhaka and an adherent of the Sanatan Dharma. Rajarshi sir is a technical writer by profession, an
Read More »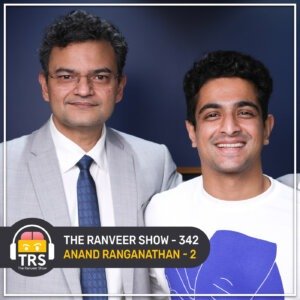 Table of Contents After an enriching conversation with Dr. Anand Ranganathan on TRS 342, I'm excited to share the key takeaways from our discussion. Dr.
Read More »