Mr. Piyush Vedprakash Goyal is one of the most influential people in India, working as the Cabinet Minister in the Government of India. His professional background as a Chartered Accountant helped him serve tremendously in diverse areas of the Indian Government, such as Minister of Coal, Minister of Finance, Minister of Railways, Minister of Mines, and Minister of New and Renewable Energy.
Meeting Piyush sir was fun. He came down to my level and spoke to me. My intention with such a podcast is to bring conversations about development and the future of India, and the purpose behind these podcasts is to know the human behind the cabinet minister.
Working In Different Ministries
"Working in different ministries was a great opportunity as I learned a lot. Working with renewable energy was exciting when we looked at sustainable development. I got a brief knowledge of finance. I also worked in the railway department. Everywhere I learned a lot."
"One thing that I tell all my colleagues is forget everything we did in the past. Always start fresh. I learn, and I believe that we will relearn. The opportunity to work in government was the best thing that ever happened to me. It is something that I always wanted. I always wanted to give back to the society."
About Atal Bihari Vajpayee
"I could have been like any other kid, but because of my family background, we did know people from the government, and they used to come to my house. Mr. Vajpayee used to stay at my home even before I was born. He was a shy person. Once, I was playing with marbles, and he suddenly came, took a marble, and hit a shot. That day I became his fan. For the longest time, he didn't know my actual name. He was loving and kind. He used to tire himself. He was keen about the feedback."
"He was a poet at heart. But he wasn't the one who used to rhyme his poem. He was a fun-loving simple man. But he was a deep thinker."
Effects Of Colonialism
"There are some effects of colonialism, and they wanted Indians to be uneducated and unorganized. And we ministries are working to get rid of that colonial mindset. Even the graduation ceremony we follow is based on what they do. I would prefer people wear Kurta and that pajama and can see that change happening."
Growing Startup In India
"We started the Startup India Mission in 2016. It is housed in my minister, and I see what's happening, and we have a hundred thousand startups and over a hundred unicorns. It is exciting to see young founders. YouTubers are also focusing on a social role. The youth connect with you, and that will inspire many ahead."
"I would say, help the country. Take care of the countries interest. Generate confidence in our people. Together we can make India a better place. If more and more people speak about integrity and no corruption, then India will become a better place. Government can't do everything. We are all in together. Don't fall prey to misinformation. We are trying to get Indians connected with hope for the future, and no one can stop India from growing."
Qualities Of A Leader
"People get drawn to people whom they can trust. Usually, politics is associated with good oration. I know many politicians who are poor orators, but their sincerity helped them. You need to have a connection with people, and it comes from your heart and concern for them. People get drawn to trust, so you have to earn that trust."
Future Of India
"I am convinced that India is on a roll. What we have in India is unmatched. We have democracy, rule-based government, and decisive leadership, and are transparent with our operation. The world is looking up to India and India's leadership. India is growing with a relentless force, and with this phase, we will be driving the world."
Thank You.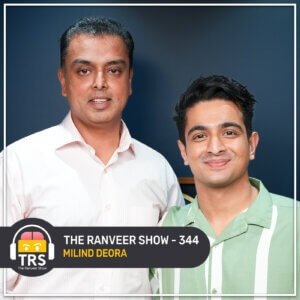 Table of Contents Milind Deora is an Indian politician and former Union Minister of State for Communications, Information Technology, and Shipping. He was one of
Read More »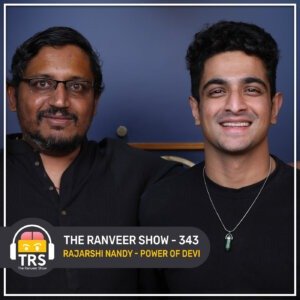 Table of Contents Shri Rajarshi Nandy is a Sadhaka and an adherent of the Sanatan Dharma. Rajarshi sir is a technical writer by profession, an
Read More »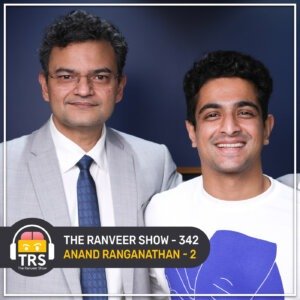 Table of Contents After an enriching conversation with Dr. Anand Ranganathan on TRS 342, I'm excited to share the key takeaways from our discussion. Dr.
Read More »